Dear member,
Last week, the Progressive Conservatives were elected to form the next Government of Ontario. Immediately following the election, your union pledged to continue building a strong, activist, labour movement in the province.
Our work starts now. Join me this Saturday, June 16, at the Rally for Decent Work in Toronto to defend workers in Ontario.
With Doug Ford leading a conservative majority government, community engagement and protest are vital tools in Unifor's toolbox. We already know that the overwhelming majority of Ontarians support a $15 an hour minimum wage, but this government ran on a platform attacking it.
All locals and members of Unifor are strongly encouraged to join the rally in Toronto, and to bring large contingents wherever possible. This is our first chance to show the newly-elected government that workers remain united in Ontario, and we will act stop attacks on workers' rights.
What:     Rally for Decent Work
Where:   400 University Avenue, Toronto (then Marching to Queen's Park)
When:    This Saturday, June 16, at 1:00 p.m.
Show up on Saturday and tell Doug Ford that workers' rights will not be up for debate, and we will continue to push every day for progress towards a more just and equitable province for all who call Ontario home.
Locals are encouraged to bring banners, flags, Unifor clothing and other materials to ensure visibility.
This political action event, hosted by the Ontario Federation of Labour and Fight for $15 and Fairness, is more than a protest to demand protection for a fairer minimum wage. The Rally for Decent Work in 2016 kick-started the push for increased protection for workers that we won through the changing workplaces review and Bill 148.
That work is not over, and we will continue to push for progress.
Please contact Roland Kiehne, Director of Membership Mobilization and Political Action, at politicalaction@unifor.org if you have any questions or concerns about the event or need info on how to get your members to Toronto. You will find event posters attached to this email and on the event page.
In solidarity,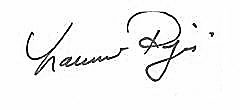 Naureen Rizvi
Unifor Ontario Regional Director
Greetings!

Preparations are well underway for our 2018 Human Rights Conference.  We are writing to urge you to register delegates before the August 31, 2018 deadline.  In 2016 our theme was "From Moment to Movements: Social Change through Human Rights Activism" and 2 years later with all that is happening in the world and right here in Canada we need to pick up where we left off.

This year's conference will allow delegates to pick workshops from a variety of themes, ranging from Social media, recognizing our own biases, self-care and learning from our history along with much more. Our conference will be an opportunity for delegates to take the action items from the Equity Survey that have been presented at Canadian Council and bring them back to the locals and find joint ways to get them implemented.  This will also allow the delegates an opportunity to interact with members of the Advisory panel that will be overseeing the implementation of the action items.  There will be a range of speakers from both the broader community and Unifor activists.  One of which Activists, is Serge Dupont who will be speaking on the work being done in Quebec alongside the Standing Quebec Regional Equity Committees. We will be able to have more intimate conversations on concreate actions we are taking as a union and the next steps to build a world where we "Give every human being the rights we claim for ourselves".

The deadline for registrations is August 18, 2018 – Local Unions are urged to select and register delegates as soon as possible as registration will be handled on a first come – first served basis. We encourage participation of all Equity-seeking groups, Allies and Human Rights Activists in this conference. We will continue to build Unifor and demonstrate the action to truly be a union for everyone.

Please contact Director of Human Rights, Christine Maclin at Christine.Maclin@unifor.org for further details.

Please make every effort to send delegates (leadership, political activists and benefit representatives) to this important conference.

Conference Hours

The conference begins at 7:00 p.m. Friday, September 14 and ends at 12:00 p.m. Sunday, September 16, 2018.   Registration takes place on Friday from 4:00 p.m. to 7:00 p.m.

Arrival
Accommodation check-in begins at 3:00 p.m. Friday, September 14, 2018
Registration begins at 4:00 p.m.
Dinner starts at 5:30 p.m. in the dining room
The plenary session commences at 7:00 p.m. Friday
Late room check-in is available by pressing the "maintenance buzzer" outside the main administration office front doors.
Check-out time is by 11:00 a.m. Sunday. Please check-out at the main administration office.
Telephone charges are to be paid at that time.
Grey Bruce Airbus arrangements can be made directly: 1-800-361-0393 or 1-519-389-4433 for delegates who require transportation to and from Toronto Pearson airport.
You will need to fully complete and submit the following forms:
Reservation Form and payment (for on-site accommodations or meal package if staying off-site) email: confcentre@unifor.org, Fax to Reservations (519) 389-3222 or Mail to Unifor Family Education Centre.
Childcare forms (one per child, if childcare is required) Email: fecchildcare@unifor.org or Fax to Laurie Wright – Unifor Childcare Port Elgin (519) 389-3544.
CHILD CARE
Child care is available for children 0 – 12 years of age, of eligible delegates during the conference hours only, if numbers permit.  Delegates will be eligible for child care providing they are a single parent, or a parent not accompanied by a spouse or companion.  Where both parents are registered delegates, they will also qualify for child care.  Child care registration forms are enclosed.   Please make your child care reservations as early as possible.
Child Care Deadline is August 18, 2018
ACCESSIBILITY
Unifor seeks to make all union meetings and events accessible and barrier free. If you require accommodation for human rights related needs, we invite you to provide us with your relevant information so that we can take all reasonable steps to address any barriers to your participation in your Union. Please email requests to catarina.xhuli@unifor.org or fax to: 416-495-3764
RESERVATION & REGISTRATION INFORMATION
CONFERENCE REGISTRATION FEE
Payment of $60.00 is required for the conference kit materials. (By separate cheque made payable to Unifor Family Education Centre).
ACCOMMODATION FEES
All rates quoted are based on two (2) nights' accommodation at the Unifor Family Education Centre, beginning with dinner on Friday, up to and including lunch on Sunday.
Shared Room with another delegate                      $370.00
Single Room with Spouse or child age 17+           $620.00
Single Room                                                             $520.00
Children, age 12-16                                                  $50.00 per child
Children, 11 or younger                                           No Charge
If rates are being paid by the INDIVIDUAL rather than the local or organization, please contact the Unifor Family Education Centre Reception at 1-800-265-3735 or (519) 389-3221. Taxes will be applicable.  The delegate can provide a personal Visa, American Express or MasterCard for the family charges. The prices are as follows:
Partner or child aged 17+:                   $113.00
Child age 12 – 16:                                 $ 56.50
ADDITIONAL GUESTS
For accommodation arrangements other than outline above, please contact Reception for pricing.
PAYMENT METHODS
 All room and board fees must be paid in advance by cheque, Visa, American Express or MasterCard.
Cheque:
Forward two separate cheques to the Unifor Family Education Centre, one for the conference registration fee and one for accommodation costs.  Cheques are to be made payable to the "Unifor Family Education Centre" and mailed along with the enclosed reservation form directly to the Unifor Family Education Centre, 115 Shipley Ave., Port Elgin, ON, N0H 2C5.
Credit Card:
Record the credit card number and expiry date on the Reservation Form and Email: confcentre@unifor.org , fax to 519-389-3222 or mail.
OR
Call the Centre, toll free at 1-800-265-3735 or (519) 389-3221 and provide the credit card number and expiry date.
FIRST COME, FIRST SERVED BASIS
Registrations and Accommodation for the conference will be handled on a first-come, first-served basis.  In order to participate in the conference, delegates must have accommodations at the Centre.  If the Centre is fully booked, the Centre will advise you, and you (or your local) will be responsible for making alternative arrangements.
For those delegates and family required to stay off-site, please note that it is still manditory to purchase the meal plan and to check in with the Front desk at the Unifor Family Eduction Center.
CANCELLATIONS
Cancellations must be made in writing, 48 hours prior to the 3:00 p.m. check-in time on Friday – email: confcentre@unifor.org  or call the Centre at 519-389-3221.  Failure to do so will result in a billing for the first night's accommodation cost.
Please make every effort to have your local represented at this important conference.
With your co-operation we will make this Conference a success. 
In solidarity,
Christine Maclin
Unifor Human Rights Director
CM/dp:cope343